We are maib team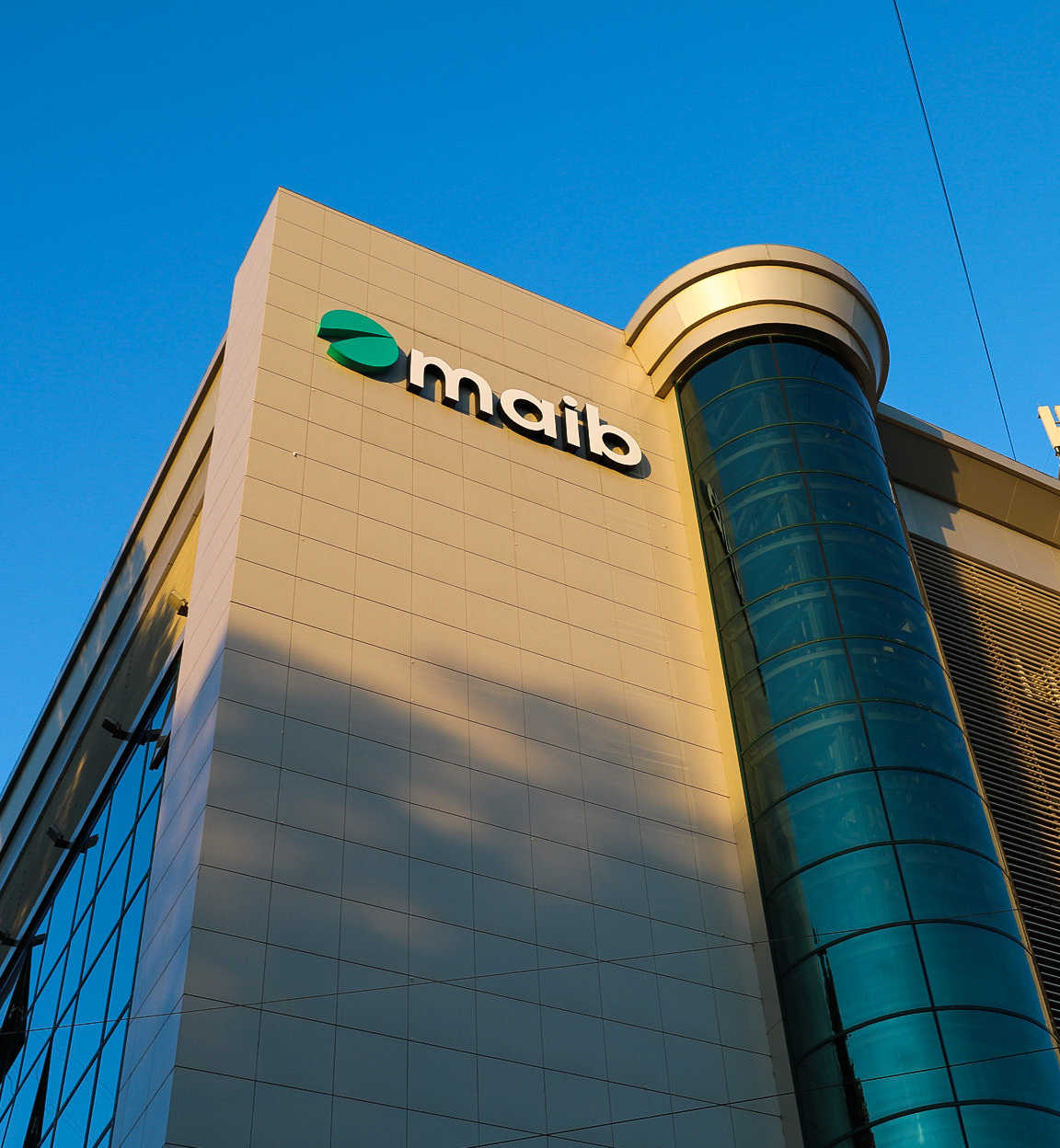 Welcome! We are maib, your bank!
We work to be there for you anytime whatever you do and wherever you are, helping you to make payments or transfers, grow your business or bring your family into a more comfortable house .We make things work in the right way, ideas are harnessed, dreams - realised, supporting people and businesses that want to advanceto the next level.
We believe that banking is first and foremost about people, support, understanding and trust, and the team spirit defines us as a company. The maib story started 30 years ago - in three decades we have become the largest, most professional and digitized financial team in the Republic of Moldova, with about one million clients and over 2000 employees.
We are a customer-centric organization, to offer them experiences as expected- a varied portfolio of services and financial-banking solutions at the highest level. That's how we continuously reinvent ourselves.We set out to advancing to the next level of development together, with customer-centric experiences and international standards for all services and products.
We do our best not only in banking, but also in projects for society: we are involved in community life, supporting education, art, culture, sport, active and healthy living, volunteering and public spirit. In everything we do, we always strive to excel, to be the MAIBest TOGETHER and to be there for you, whatever you do and wherever you are!
Maib is a leader in the banking sector in the Republic of Moldova, with over 2200 employees and over 500.000 active customers, including:
+26K
active SME customers
+234K
active users of the Maibank application
Maib portfolios
Credits
over MDL 17,000 mln.
Deposits
over MDL 25,000 mln.
Maib is your bank, whenever and wherever you are.
You can find us all over the country:
+160
TSS (self-serving terminals)