Online appointment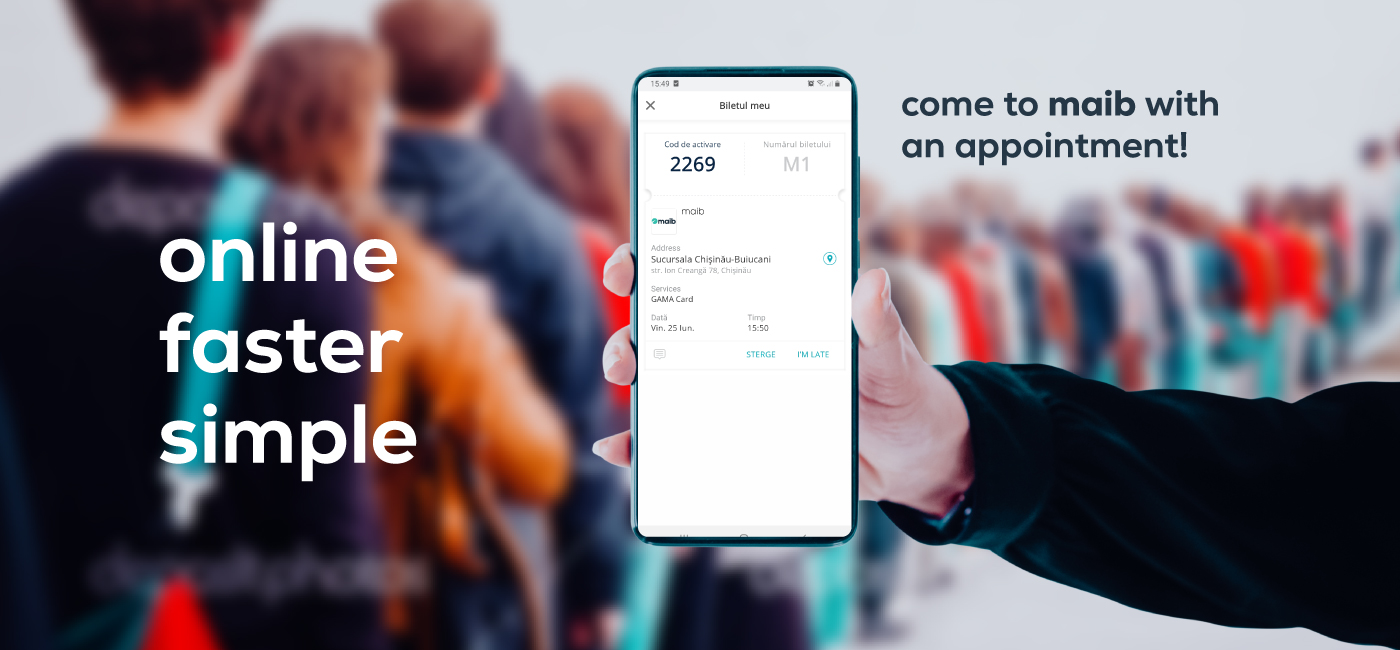 Schedule online your visit to maib
To simplify the customer banking experience and to make it more pleasant and efficient, maib has implemented a new way of working in the branch network. Therefore, if you want things to go faster and more efficiently when you go to the bank, we offer you the opportunity to plan your visit through the online programming service, available through the Earlyone application.
How do you schedule your bank visit online?
1. Download the Earlyone app free of charge from the Play Store or the Apple Store, depending on the operating system;
2. select "Moldova" in the "countries" section;
3. select the city in the "cities" section;
4. button the inscription "maib" on the screen;
5. select the branch you want to go to;
6. select the banking operation;
7. select the date and time of the visit;
8. button "create ticket" on the screen;
9. for the activation of the ticket, the code obtained is to be entered in the "electronic line" terminal, located in the branch office, as soon as you are present at the maib.
The application will periodically remind you of the date and time of push notifications, and if necessary, you can cancel or reschedule your visit to the bank.
Download the Earlyone app by scanning the QR code below or from Google Play and the App Store.