prima casă loan
closer to your home!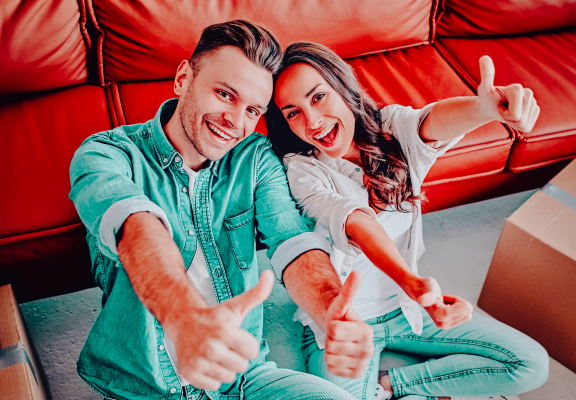 calculator
our offer
total credit amount
2 922 273.15 MDL
about the loan
Prima Casă – is a government project, through which you can buy a house in an old or new building, as well as opt for a house in any locality in the Republic of Moldova.
Advantages of the program:
the mortgage of the property purchased at the insurance level of at least 70% of the loan amount;
insurance offered by the Government in the amount of 50% of the credit balance;
your and your family members' income is taken into account;
surety of the spouse or first-degree relatives, if necessary;
a 25% discount is applied to the insurance premium.
requirements
Applicant eligibility criteria:
an individual who does not own a property;
an individual who owns a real estate property, but its area does not exceed the area of the real estate purchased within the Program;
aged between 18 and 50 years;
seniority of at least 6 months at the current employer;
average monthly net salary – 3000 MDL. Income of family members is accepted.
Eligibility criteria for real estate:
it is finished, put into operation and registered with the Public Services Agency;
has no hidden defects, material or legal issues;
is not encumbered with a mortgage or other third party rights.
rates
You can get:
a loan up to 800 000 MDL;
for a period up to 25 years;
own contribution from 20% of the cost of housing.
For a loan of 500,000 MDL, for a period of 20 years, you will pay approximately 5120.03 MDL per month, with an EAR of 11,60%.
Commissions:
single commission for granting the loan – 1%;
guarantee commission for ODIMM – 0.25% annually from the credit balance;
early repayment fee – 0%.
For additional information, call the Contact Center at 022 855 185/022 855 155, on weekdays from 8 AM to 5 PM.
required documents
The bank reserves the right to request supporting documents regarding your income in order to meet the prudential requirements specific to banking.
Request the evaluation report online
frequent questions
The building needs to be finished, put into operation and registered with the Public Services Agency.
The annual effective interest rate (EAR) or the total cost of the loan varies depending on the amount and repayment period of the loan.
take the first step
fill in the fields and we will contact you
step 1 of 2

personal data

step 2 of 2

OTP signing
sign with OTP
to confirm, enter the 6-digit code received via SMS to the number +373
Received!
Your application has been successfully registered. We will get in touch with you within one day.
Attention! Applications are processed Monday to Friday, between 09:00 and 17:00