Livada Moldovei (Orchard of Moldova)
Investments in the horticultural sector and related sectors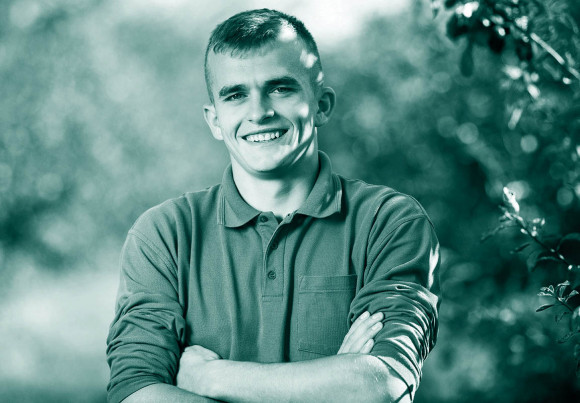 about
Are you planning to plant an orchard or do you want to revitalize the plantation inherited? Would building a refrigerator be a smart investment?
Orchard of Moldova project (credit line offered by the European Investment Bank) is intended for investments in restructuring and upgrading the entire horticultural value chain in the Republic of Moldova: fruit growing, viticulture, vegetable growing, oenology, floriculture, arboriculture, landscape architecture, agro-tourism and beekeeping.
Purpose:
revitalizing/re-planning unproductive plantations;
planting new surfaces (perennial fruit plantations, nuts, berries, decorative plants and shrubs, aromatic herbs and oil plants, floriculture (medicinal and decorative plants), vegetables, spices, forest strips);
landscaping (landscape architecture);
constructing/renovating refrigerators, warehouses, halls for agricultural machinery/equipment and production halls;
purchasing equipment for processing fruits and vegetables (cold stores, dryers, production of juices, jams, fruit paste, wine production, distillation, manufacture of food products containing fruits and vegetables);
establishing nurseries, greenhouses (without heating, with heating systems based on renewable energy sources);
photovoltaic panels for horticultural activities;
installing drip irrigation systems, anti-freeze, anti-hail, anti-rain systems;
purchasing refrigerated trucks for the transport of fresh fruits and vegetables;
purchasing equipment and mechanizing maintenance/harvesting process;
purchasing machines and equipment for the provision of landscaping services;
purchasing equipment for related industries, printing houses, packaging manufacturers, etc.;
purchasing equipment for wine and winemaking enterprises;
developing agro-tourism and wine tourism.
Amount:
up to 5,000,000 euros - for investments;
up to 600,000 euros - for working capital.
Term:
investment loans - up to 10 years;
working capital - up to 5 years.
Benefits:
tax relief: applying 0 VAT and excise rate, exemption from customs duties and exemption from payment for carrying out customs procedures;
can be combined with other funding or grants (AIPA - grants for youth and women, MAC-P - grants for farmers groups, MAP/USAID - investment grants, which increase the added value of berries, table grapes and vegetables);
possibility to purchase second hand equipment and machinery;
grace period up to 4 years for investment loans and up to 2 for current ones;
national coverage, including Balti and Chisinau municipalities.
How to apply for an online loan
02
Coordinate all details remotely with maib. Receive the preliminary offer by email
03
Sign the necessary documents and take the money
To request the loan tranche or to refund the credit in advance, access the corresponding button
requirements
Apply for the loan if:
you want to implement a project in the horticultural sector or related activities;
you have a company registered according to the legislation in force;
you are an individual who practices the activity of an entrepreneur.
commission fees
The interest rate and related fees are set individually when granting the loan depending on your financial profile.
We are waiting for you at MAIB or you can request a call here to establish the offer.
required documents
Identity card of the administrator and of the founders;
Articles of incorporation of the company;
Other documents that the bank may request.
submit your online credit application
fill in the fields below
submit your online credit application
introdu codul OTP primit la numărul de telefon +373
step 1 of 2

legal entity data and credit details

step of 2
Received!
the request has been successfully sent and will be processed from Monday to Friday, from 9:00 to 17:00.
if you apply outside office hours, on weekends or holidays, we will contact you the next working day.
Warning!
Within 24 hours you have the possibility to submit a single application.
There is already a pending request registered on your behalf. Come back later to submit another request.