The most awaited event dedicated to outdoor cooking - Street Food and Wine Festival gathered a record number of over 80 thousand visitors on the pedestrian street Eugen Doga in Chisinau. The third edition took place on July 8, 9 and 10, the guests enjoying unique gastronomic experiences, an exceptional concert and a relaxing atmosphere.
The event was organized by maib and Mastercard, in partnership with iticket, a good mood and festive atmosphere being brought back downtown. Supporting cashless payment, maib and Mastercard encouraged visitors to pay using their bank card, phone or other gadget that accepts the contactless payment function, received prizes from the bank and the Mastercard event partner for their payments.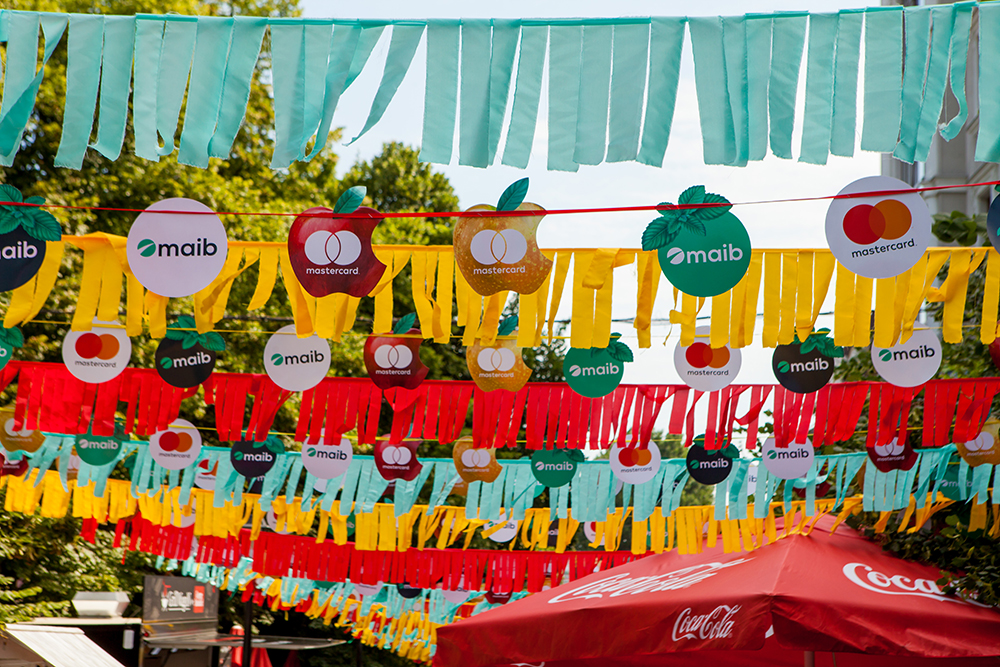 More and more merchants across the country are making significant progress in the digital segment, accepting and encouraging card payments. Therefore, the payments with the maib gama cards brought the guests of the festival up to 10% cashback from maib and its partners. Moreover, visitors also participated in a raffle where they won tickets to the symphonic music concert "An evening in the park", which will take place on July 16 at Moldexpo.
The guests of the festival were pleasantly impressed by the program and shared the emotions experienced at the event:
"It was one of the best organized festivals! A huge "thank you" for the children's playground with logic games and staff who kept an eye on the children! Thanks for this event!".

"A very beautiful evening and good food, and good music, and even better wine".

"We are already here for the second day and it is wonderful. We are having a great time, we dance".

"Everyone is looking forward to see the concert. It is also good for children because during the pandemic many were locked up in the house".

"Very good - good emotions, local producers. It's great!".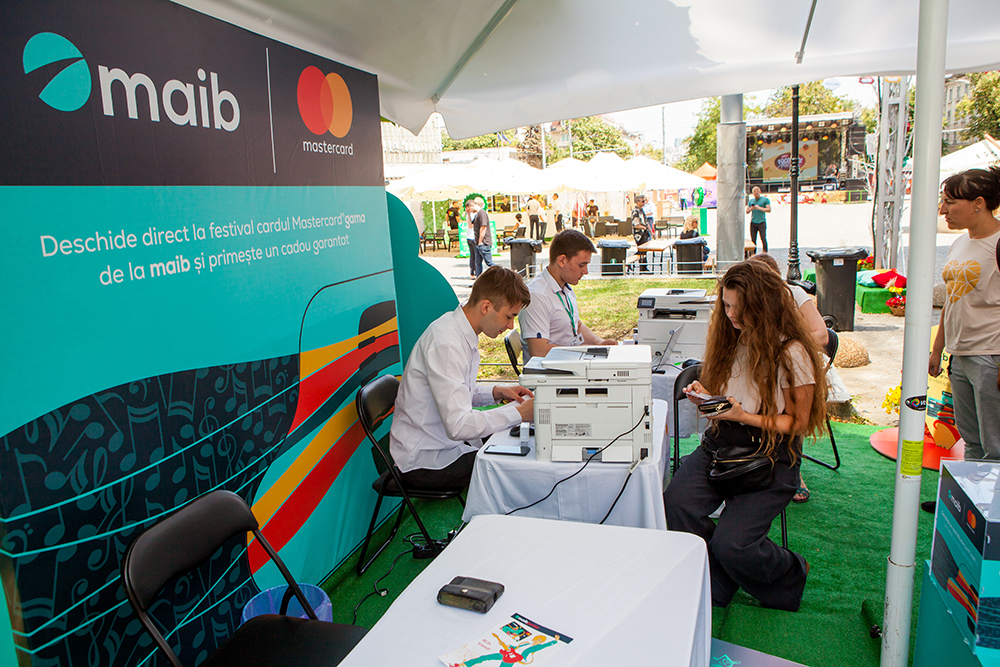 Local producers from all over Moldova prepared fresh meat, fish, cheese, vegetables and fruits, as well as soft drinks that delighted the visitors and made them discover new aromas of wines from the Center and South of the country. The gastronomic experiences culminated with a masterclass for grilling meat presented by the well-known chef Petru Chicu.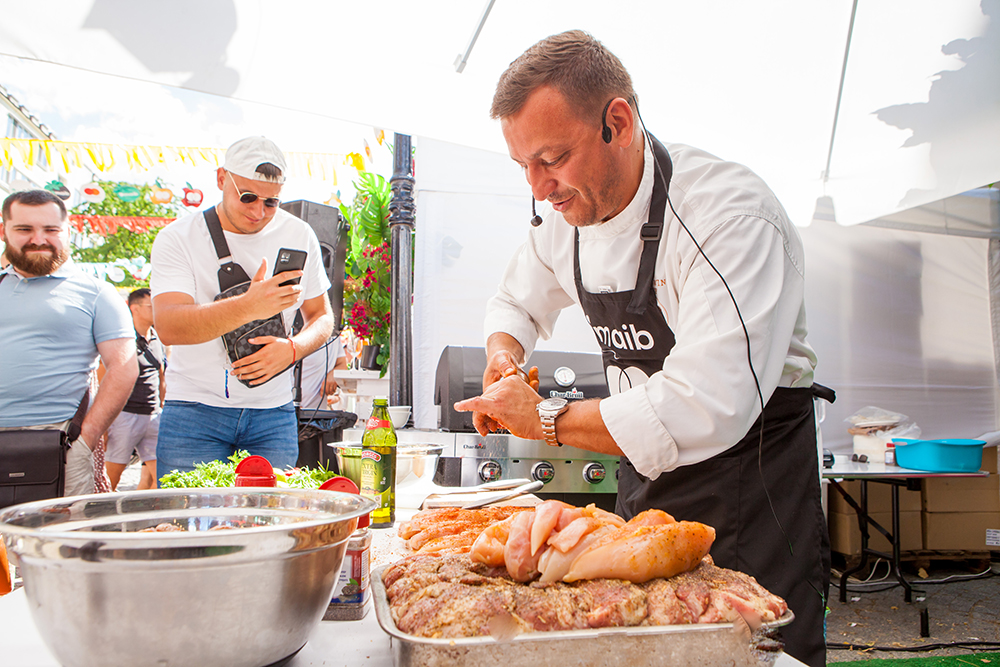 The music was a must during all three days of the festival: starting with Nemax and Marej on July 8, Pasha Parfeni and Satoshi on July 9, the event culminated with an incendiary concert by Zdob and Zdub & the Advahov Brothers, who represented our country at Eurovision this year with the song "Trenulețul". The visitors had fun until the night to the rhythms of the most famous songs of local artists, humming the lyrics together.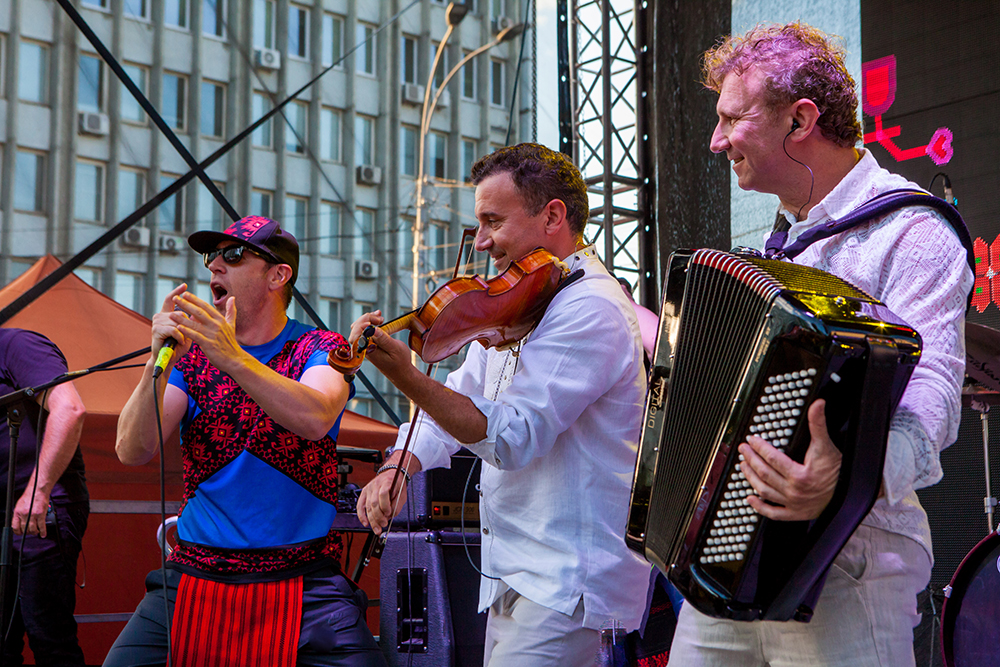 Maib and Mastercard will continue to develop a sustainable partnership with customer-friendly projects and modern initiatives to develop a cashless economy. Keep an eye on maib Facebook page for more beautiful events and promotions to enjoy with your loved ones.