We are very excited to unveil our refreshed brand identity!

Why did we feel the need for a refresh? It came as a natural result of adapting the brand to the bank's new strategy, which aims to create a new standard of customer experience and make our clients' lives easier, better and more mobile. We are driven by our vision and inspired by our values, which push us towards evolution, innovation, the next level, and motivate us to always provide fresh products and services to our clients and truly be a click away from every customer, no matter what they do or where they are.

Our main goal in this transformation is to be aligned with the needs and lifestyles of our customers. Therefore, we are implementing the new strategy, including our brand personality and the operational model that will provide many more facilities, both in the real and the online environment, but also the maib visual identity: the logo, rebranding of bank's branches, the website and applications.
Drawing from its rich history of 30 years and continuing to be the market leader, maib keeps up with modern times, aiming to become the most digitalized bank in the country. The new visual identity reflects the position and vision of the bank.

In the context of our clients being so flexible and as we set out to be one click away from them, we felt the need for an equally flexible identity, suitable for both classic communication channels, but also those related to new media, digital and applications. Moreover, our brand is built in such a way, so that its flexibility allows the development of new sub-brands, which will be developed over time. Our ambitions include international digital growth and digital ecosystems initiatives.




What does our new visual identity mean?
The refreshed logo turned out to be a good opportunity to create our own recognizable maib style and bring a bit of joy to people by keeping it simple, clear, modern and youthful at the same time.

The circle symbolises community and unity, holding all our values together, by keeping our promise to remain customer centric, transparent, professional, trustworthy, innovative, agile and team-spirited, the cut in the circle showing our path together, the way up to success, to the next level. The green colour has become brighter and fresher, thus conveying good mood and optimism.
Maib core values – the basis of our actions
Our core values determine all the actions we take, ensuring our commitment to employees, partners, stakeholders and customers, but also our promise to prove again and again, not through words, but through facts that we are:

Always customer centric [our number 1 priority] – we truly understand our customers, their communication preferences, providing them excellent services and 5-star experiences, that help building lasting, mutually beneficial relationships.


Our Promise Only by putting our customers first can we expect our customers to put us first.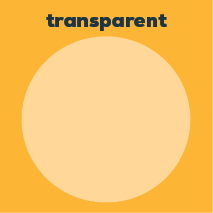 More transparent
[open, clear, understandable] – transparency is a trait present in our organizational DNA that demonstrates honesty, openness, accountability, and a straightforward attitude towards all our business interactions – both internally and externally.
Our Promise:
we will create a culture of easy-to-understand processes and direct communication which will earn us confidence and trust from both our customers and partners.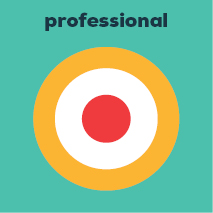 More professional
[smart, knowledgeable, aware] – we are in a continuous development, we hire and retain capable and intelligent people, constantly offering them opportunities for growth and improvement.
Our Promise:
we will take pride in the high-quality of our work and ensure that we not only deliver exceptional service to our customers that, not only, meets their expectations but also exceeds them.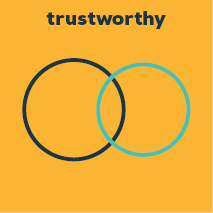 More trustworthy
[honesty, reliability, integrity] – we believe the only way to truly gain trust is to be reliable, thus we rely on the integrity, ability and competence of our team. We actively encourage everyone to be and do their best and also trust that they can ask for help or advice at any time.
Our Promise:
we must firstly listen to what our customers want, help them, and, most importantly, be there for them when they need us.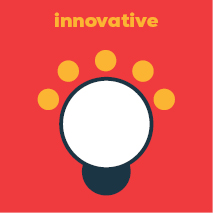 More innovative
[proactive, creative, forward-thinking] – we aim to create and deliver new and exciting products and services that can improve our customers' lives, which constantly exceed their expectations, being implemented way before our competitors.
Our Promise:
we encourage thinking outside the box at all levels of the business to create and deliver new and exciting products and services that will improve our customers' lives.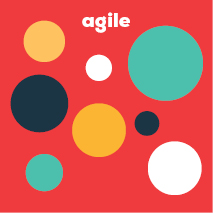 More agile
[flexible, adaptable, prepared] – we are able to adapt, transform, succeed in a rapidly progressing, ambiguous and full of challenges environment.
Our Promise:
we will always look ahead, so our response to changes in local and global market conditions can be immediate and we are prepared to adapt faster to situations that may affect our customers' lives.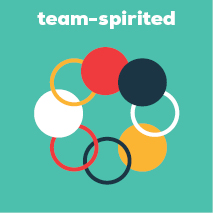 More team-spirited
[united, collaborative, communicative] – teamwork leads to better productivity, greater profitability, shared common goals, aspirations and ideas, but also to faster innovation, multiple perspectives and skillsets.
Our Promise:
we will apply these same team values to our relationship with our partners and customers by maintaining a meaningful two-way conversation with them to ensure we know what they need and want and co-create products and services that are right for them.



How did the old logo evolve into the new one?

Watch the new logo reveal video and enjoy the transformation with us!
But this is not all, you will soon find out more about the refresh of our branch concept and many other surprises are yet to come! Stay tuned!

About maib

Maib is the largest bank in Moldova, with a 34% share of loans and 31% share of deposits of the entire banking system. The bank serves nearly 30% of the country's population and is one of the largest employers in the country. Maib's medium term targets include 40% market share in loans, 55% share in payments, under 45% cost-to-income ratio and 20%+ return on equity to be achieved by 2024. Since 2018, the bank's largest shareholder is a consortium which includes the European Bank for Reconstruction and Development (EBRD), Invalda INVL, a leading asset management group in the Baltics, and Horizon Capital, a private investment fund focused on emerging markets in Europe.