maibusiness app
Immediate banking for your business!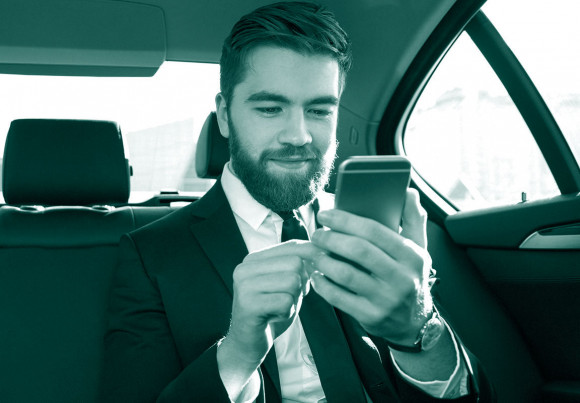 about
maibusiness is the application that ensures real-time access to the company's accounts under full mobility and security conditions.
---
| | | |
| --- | --- | --- |
| You have a permanent connection with the bank, 24/7, directly from your smartphone. | You authorize and sign payment documents from anywhere. | You can view the status of accounts and transactions through infographics. |
maibusiness mobile application gives you access from the smartphone to the following functionalities:
Viewing accounts and balances
Viewing transaction/statement details
Authorizing/signing payment documents
Paying for public services (Mpay)
Receiving notifications about payments received/forwarded
Managing salary projects
Exchange rates and Forex computer
Storing company documents
How do you access the service?
Become a user of the internet banking system;
Download maibusiness application from the application store for free on your smartphone
Log in to the application by entering the company's IDNO code and the last 6 digits of your personal IDNP.
requirements
To use maibusiness app, you must have:
Access to internet banking system, intended for companies.
The mobile phone number of the person who will access maibusinessbot and his or her IDNP must be indicated In the internet banking system.
Mobile device with internet access (smartphone/tablet) with iOS or Android operating system.
If you are not a subscriber to the internet banking system, we invite you to maib to submit a request to access the service. In this way, you will benefit from the multitude of advantages offered by the internet banking.
commission fees
The service is free for maib customers.
required documents
You do not need to submit any documents if you have access to internet banking system.
Access to maibusiness app is granted to remote internet banking users, with their subsequent authentication and connection directly in the application interface.
If you are not a subscriber to internet banking, we invite you to maib to submit the Application for accessing services.
frequent questions
Aplicația poate fi accesată de oricare utilizator care a fost setat în sistemul internet banking. Accesul la informația are loc în conformitate cu drepturile de acces oferite în sistemul internet banking.
Pentru a permite angajaților Companiei să utilizeze maibusiness App inițial Administratorul sistemului internet banking (cu ID-ul 9999), va crea și acorda accesele pentru utilizatorii noi, introducând obligatoriu IDNP-ul utilizatorului nou.
Pentru a putea autoriza plățile, este necesar să încărci două certificate - Certificatul EASI și Certificatul de Autorizare.
Ambele Certificate sunt create inițiat în sistemul internet banking (CIB). Ulterior le deschizi prin intermediul aplicației mobile Maibusiness, completezi credențialele și accesezi butonul Înregistrare.
Cel mai probabil din motiv că la setarea utilizatorului în sistemul internet banking nu a fost introdus IDNP-ul personal.