During the "Mastercard Day 2022" event, held this year in Warsaw, Poland, the maib team was awarded with two important distinctions, being recognized as the Cashless Leader in the Republic of Moldova and the Card Industry Breakthrough.
Aliona Stratan, First Deputy Chairwoman of the Management Board of maib, said:
"It becomes part of maib's DNA to surprise our customers with our innovative products, to support the development of the cashless economy in our country and to implement projects aligned with international standards. We are a pillar of support for our customers and provide them with all the necessary resources to strengthen their business and growth potential. For our customers we will continue to innovate with even more passion. I would like to thank Mastercard for the partnership, the constant support, the transparency promoted and the trust invested. My special thanks go to the maib team for their dedication and continuous effort to offer the best to our dear customers".
Irina Untilă, Director of the Mastercard office in Moldova, said:
"We are incredibly appreciative of partners who share our global vision for cashless. For several years already together with maib, we have been launching innovative payment products and solutions that turn cashless payments into a daily habit, creating new opportunities for Moldovans. At the same time maib impresses us with the drive to seek new opportunities for development. This year, the bank has demonstrated phenomenal results in terms of growth momentum across almost all segments and categories. This relates both to the development of bank cards as a universal and especially premium product, and to the expansion of the cashless payment acquiring network. The Cashless Leader and Industry Breakthrough awards are a natural outcome and well-deserved appreciation for the work of the maib team."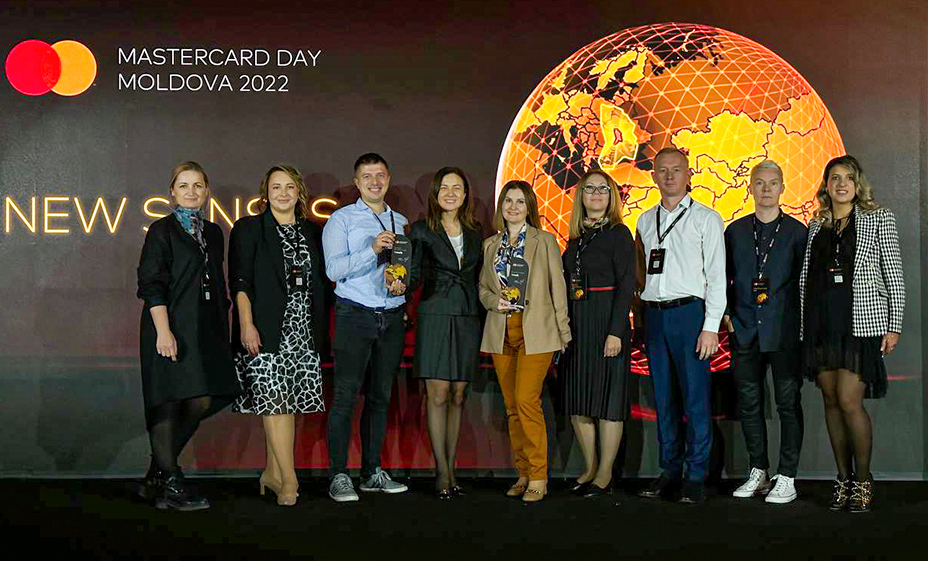 The Mastercard Day event is held annually, bringing together commercial bank representatives, speakers, international banking experts, and development partners to discuss modern regional and international trends in the face of technological transformation. Last year, in the context of Mastercard Day 2021, maib won the "Leader in card performance 2021" award for developing modern, secure and easy-to-use payment solutions.
About Mastercard
Masterсard is a global technology company in the payments industry and is on a mission to develop and empower a digital economy that prioritizes everyone, everywhere, through secure, simple and accessible technology-enabled transactions. Mastercard delivers solutions and innovations that help people, financial institutions, governments and businesses realize their full potential. Mastercard's culture and actions are determined by its decency quotient (DQ). Mastercard conducts business in more than 210 countries and territories. Using secure data and networks - creating a sustainable world and invaluable opportunities for everyone.
About maib
Maib is the number one bank in Moldova across all performance rankings, with more than 1/3 market share in indicators such as loans, deposits, assets and profit. Maib is the largest card payment acquiror in all business areas: POS terminals, ATM, e-commerce, self-service terminals. The bank offers its customers the most varied and innovative solutions for accepting bank card payments. Through its extensive network, maib serves approximately one million customers, individuals, SMEs and corporate clients. In 2021, for the second year in a row, maib was awarded the "Best Digital Bank Moldova" title by Global Banking and Finance Review. At the same time, maib was named "Best Bank in Moldova" by Global Finance, Euromoney and The Banker.