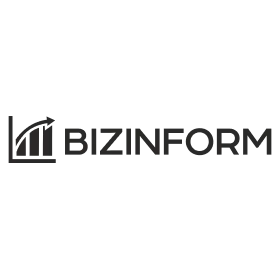 Ajutăm companiile mici și mijlocii în creștere și atingerea obiectivelor
De ce să alegi Bizinform?
Bizinform este o echipă tânără și dinamică de profesionaliști ce oferă o gamă variată de servicii contabile, adaptate nevoilor fiecărei companii. Suntem aici pentru a ajuta antreprenorii care apreciază un partener de afaceri pentru calitatea serviciilor contabile prestate și suportul oferit în dezvoltarea bussinesului. Prin urmare, îți rămâne doar să te concentrezi asupra scalării afacerii.
>10 000
documente generate lunar
2
sedii în mun. Chișinău și Bălți
20
minute audit express, gratuit
our services
when you apply on the maib page, you will receive guaranteed discounts on the following services
Servicii de contabilitate
Suport contabil complet pentru afaceri cu reprezentare în toate autoritățile necesare
Întocmirea și depunerea declarațiilor
Servicii unice pentru întocmirea și depunerea rapoartelor și declarațiilor
Servicii de restabilire a contabilității
Suport la restabilirea contabilității de la zero, cu ajustări și reflectarea repetată tuturor rapoartelor necesare
Audit intern
Verificarea corectitudinii activității și identificarea punctelor slabe ale contabilității tale
Servicii de personal/HR
Organizarea muncii personalului prin elaborarea tuturor documentelor necesare. Întocmirea planului de control al fluxului de lucru al personalului.
Organizarea și reorganizarea activității
Înregistrarea, reorganizarea și lichidarea entității, dar și a tuturor modificărilor posibile în actele constitutive
take the first step
apply online for consulting and support in accounting processes
step 1 of 2

personal data

step 2 of 2

OTP signing
sign with OTP
to confirm, enter the 6-digit code received via SMS to the number +373
Received!
the request has been successfully sent and will be processed from Monday to Friday, from 9:00 to 17:00.
if you apply outside office hours, on weekends or holidays, we will contact you the next working day.
thank you for choosing maib!