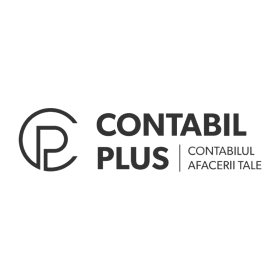 Există parteneri pe care poți conta!
De ce să alegi Contabil Plus?
Nu mai trebuie să faci totul de unul singur! Suntem un grup de specialiști cu experiență în contabilitate de peste 14 ani și mai mult de 200 de firme deservite din domeniul serviciilor, comerț, producere etc. Noi știm din experiență că fiecare companie se confruntă cu provocări. Din aceea tindem să-i ajutăm, prestând servicii personalizate, la un preț rezonabil.
5
vizite fiscale per trimestru, fără amenzi
0
reclamații privind erori comise la perfectarea facturilor și plăților
100%
respectarea termenilor de întocmire și prezentare a dărilor de seamă
our services
when you apply on the maib page, you will receive guaranteed discounts on the following services
Evidența documentelor primare
înregistrarea intrărilor și ieșirilor, asigurarea întocmirii corecte și la timp a documentelor
Evidența cadrelor
întocmirea dosarelor salariaților nou-angajați, evidența tabelelor de pontaj, concedii, ș.a.
Prezentarea dărilor de seamă
completarea și prezentarea dărilor de seamă fiscale electronice în termen
Restabilirea evidenței contabile
verificarea înregistrărilor contabile și corectarea dărilor de seamă în conformitate cu legislația
Analiza indicatorilor financiari
raportul stării economico-financiare pe termen scurt, mediu, lung și perspectivele de dezvoltare
Alte servicii solicitate
consultarea în evidența contabilă, impozitare
take the first step
apply online for consulting and support in accounting processes
step 1 of 2

personal data

step 2 of 2

OTP signing
sign with OTP
to confirm, enter the 6-digit code received via SMS to the number +373
Received!
the request has been successfully sent and will be processed from Monday to Friday, from 9:00 to 17:00.
if you apply outside office hours, on weekends or holidays, we will contact you the next working day.
thank you for choosing maib!