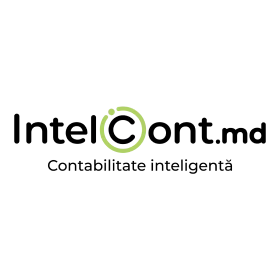 Ocupați-vă de afaceri, noi ne vom ocupa de restul!
De ce să alegi Intelcont?
Suntem una dintre cele mai puternice și pregătite echipe de contabili din Republica Moldova. Echipa, înalt calificată și cu experiență în cele mai diverse domenii de activitate, e cel mai important activ al companiei noastre. Avem cele mai democratice și transparente prețuri de pe piață, direct proporționale cu volumul de servicii executate în favoarea clientului. Nu avem taxe ascunse și nu practicăm idea "vino și după ne vom înțelege cumva".
>6
unul din liderii locali pe piața serviciilor outsource de evidență contabilă
>200
IT, HORECA, asigurări, agricultură, producere, servicii
> 50
controale fiscale și controale tematice.
100
dosare privind restituirea de TVA.
our services
when you apply on the maib page, you will receive guaranteed discounts on the following services
Servicii evidență contabilă
Serviciul de bază ce constă în preluarea și prelucrarea documentelor întreprinderii, obținând evidențele impuse de legislație.
Servicii restabilire evidență contabilă
Ordine în toate documentele contabile ale companiei în conformitate cu cerințele legii.
Servicii HR&Payroll
Când apar dispute sau neclarități în relațiile cu angajații, specialiștii noștri vă ajută să clarificați situația. Specialistul HR va întocmi și va verifica contractele de angajare, salarizare, va perfecta întregul set necesar de acte, va consulta și asista la cel mai înalt nivel
Servicii audit
Verificăm situațiile financiare, analizăm procesele afacerii, procedurile și activitățile. Evidențiem problemele cu care se confruntă compania. Propunem recomandări de soluționare a acestora.
Servicii audit
Întelegerea și minimizarea riscurilor, identificarea cauzelelor și problemelor care împiedică dezvoltarea afacerii și găsirea de noi oportunități pentru creșterea acesteia.
Servicii restabilire HR&Payroll
Restabilirea fluxului de documente pentru perfectarea si actualizarea întregii documentații de personal, în conformitate cu normele Codului Muncii.
take the first step
apply online for consulting and support in accounting processes
step 1 of 2

personal data

step 2 of 2

OTP signing
sign with OTP
to confirm, enter the 6-digit code received via SMS to the number +373
Received!
the request has been successfully sent and will be processed from Monday to Friday, from 9:00 to 17:00.
if you apply outside office hours, on weekends or holidays, we will contact you the next working day.
thank you for choosing maib!