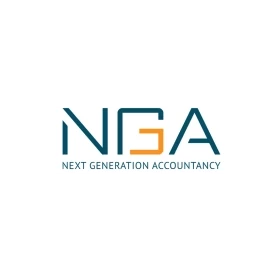 Compania ta are nevoie de noi!
De ce să alegi NGA?
În cadrul colaborării cu NGA vei fi susținut de o echipă dedicată de contabili, responsabilă pentru fiecare acțiune întreprinsă. Ea te va ajuta în decizii importante, cunoscând bine situația actuală financiară a companiei tale. Astfel, vei avea mai mult timp și mai multe posibilități pentru dezvoltare.
>20
ani de activitate în contabilitate și fiscalitate. Ținem pasul cu tendințele IT din domeniu.
>15
angajați supuși unui proces continuu de instruire și dezvoltare. Garantăm calitate și profesionalism.
>100
parteneri din diferite ramuri ale economiei care au încredere în ceea ce facem.
>10
produse concentrate pe soluționarea problemelor și necesităților partenerilor noștri.
our services
when you apply on the maib page, you will receive guaranteed discounts on the following services
Evidență contabilă "Start-Up"
Produs orientat către antreprenorii debutanți. Parcurgem gratis alături de client etapele de până la formarea companiei.
"Contabil Express"
Destinat întreprinderilor micro, ce înregistrează lunar 10-20 tranzacții
Evidență contabilă complexă
Un sistem complex de colaborare și circuit a informației, ce asigură contabilitate de la A la Z.
Contabil-șef
Pentru IMM-uri ce necesită Contabil-Șef experimentat care va coordona întreaga activitate finaciar-contabilă.
Audit intern
Destinat companiilor pentru care contabilitatea nu e doar o obligativitate legislativă, dar un instrument de gestiune a businessului.
Asistență în control fiscal
Suport departamentului de contabilitate în exercitarea controlelor fiscale de stat
take the first step
apply online for consulting and support in accounting processes
step 1 of 2

personal data

step 2 of 2

OTP signing
sign with OTP
to confirm, enter the 6-digit code received via SMS to the number +373
Received!
the request has been successfully sent and will be processed from Monday to Friday, from 9:00 to 17:00.
if you apply outside office hours, on weekends or holidays, we will contact you the next working day.
thank you for choosing maib!