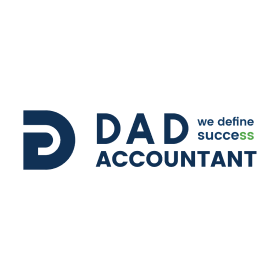 Definim succesul afacerilor locale prin servicii de contabilitate, prestate de către experți în finanțe
De ce să alegi DAD Accountant?
Serviciile prestate de noi te ghidează în luarea deciziilor corecte. Încredințează-ne contabilitatea afacerii tale pentru a avea siguranță că salariile se vor calcula la timp, iar tu vei cunoaște profitul companiei și suma impozitelor ce urmează a fi achitată. Îți garantăm că scapi de grija cheltuielilor iraționale, iar dările de seamă se prezintă fără întârziere.
1500+
Dosare administrate de specialiștii din departamentul de resurse umane, cu scop de oficializare a angajaților conform legislației în vigoare.
100+
Deservim afaceri din diferite sectoare ale economiei: agricultură, IT, ONG-uri, organizații financiare de creditare și de intermediere în asigurări, import și comerț, rezidenți ai Zonelor economice libere.
5000+
Pe lângă rapoartele tradiționale fiscale și statisticele obligatorii, oferim clienților rapoarte personalizate, setate pentru atingerea scopurilor pe termen scurt și lung.
30+
Echipa este formată din persoane cu pregătire profesională în contabilitate, audit financiar, consultanți fiscali și specialiști în domeniul resurselor umane.
our services
when you apply on the maib page, you will receive guaranteed discounts on the following services
Servicii de contabilitate
Procesare operațiuni primare, prezentare declarații fiscale, statistice, calcul salarii, contribuții sociale și medicale
Servicii administrare de personal
Elaborare și administrare acte necesare pentru oficializarea angajaților. Executarea în strictă conformitate cu regulamentele interne și legislației muncii
Servicii de raportare financiară
Au scop să diminueze riscurile și să creeze previziuni pentru viitorul afacerii tale
Servicii de audit
Te ajută să fii mai eficient și performant în deciziile luate, pentru a deține control total asupra activităților zilnice din cadrul afacerii tale
Rapoarte financiare trimestriale pentru clienții, care se creditează la maib
Rapoarte financiare (bilanțul contabil, situațiile profit – pierdere, raport pe mișcarea mijloacelor bănești) trimestriale și anuale
Consultanță pentru Start-Up
Mentorat în procesul de înregistrare a afacerii.
take the first step
apply online for consulting and support in accounting processes
step 1 of 2

personal data

step 2 of 2

OTP signing
sign with OTP
to confirm, enter the 6-digit code received via SMS to the number +373
Received!
the request has been successfully sent and will be processed from Monday to Friday, from 9:00 to 17:00.
if you apply outside office hours, on weekends or holidays, we will contact you the next working day.
thank you for choosing maib!